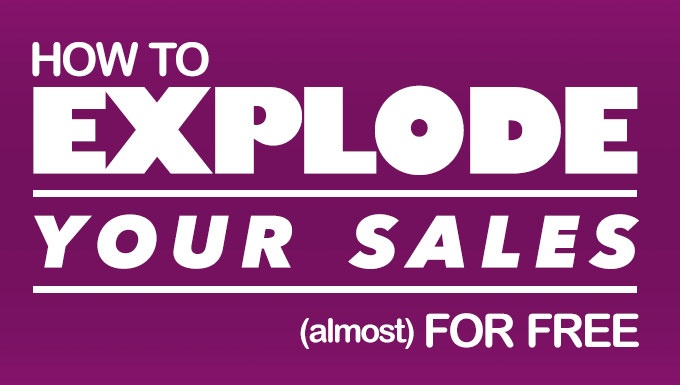 A few years back, I started a service for small businesses where they could set up a 1-page website for like $24 a year.
Sales started out slow, so I wanted to add an Affiliate Program so I could reward my clients for selling for me. But I didn't want to change my payment processor, shopping cart or anything like that.
I needed something that would "just work".
So I did a bit of research and found something pretty awesome.
Once I installed it, it worked great for years until I eventually closed that business down (because hosting emails for people is a bitch.)
The affiliate software I used is called iDevAffiliate and you can get it here:
https://techassassin.co/idevaffiliate
Here's why iDevAffiliate is the best affiliate software out there:
It works with anything. It doesn't matter what software your shopping cart runs on or what your blog runs on or where your affiliates are sending their traffic from. It just works.
It's easy to stop fraud because you can manually approve commissions. Hire a VA and teach them how to spot fraud. Boom, problem solved.
It's "brain-dead easy" to set up promo stuff for your affiliates, like banners, links, text ads, lightboxes, videos and more for your affiliates to "copy, paste and earn". (The sooner they start, the sooner your sales explode.)
It supports recurring commissions, flat rate commissions, percentage commissions.
It supports multiple payout levels so you can have "super affiliates" who get rewarded for recruiting sub-affiliates. Can you hear the many "cha-chings"?
You can even give your affiliates "QR Codes" so they can promote your stuff "on the go". No chance of someone screwing up URLs or anything.
Thrive uses them for their affiliate program. That's a pretty big vote of confidence right there considering how quickly their company is growing. I promote Thrive Themes and so I can tell you, from an affiliate's point of view, iDevAffiliate is really slick and reliable. Here's how to "sell" iDevAffiliate to your affiliates:

You can promote any URL and still earn a commission.
You can easily see which commissions are approved, delayed or paid.
You can see the order number of every commission you've earned, so you can easily ask your email subscribers for a receipt (in return for a bonus) and cross-check it against your actual commissions.
And it pretty-much always works. It's the most reliable affiliate program I've ever seen.
Is it perfect?
No – the initial set up takes some time. You've gotta customise your logo, welcome emails, commission emails, etc. But if you can live with a bit of work up-front, then it's a damn awesome long-term solution.
(Besides, you can get me to install it for you. Problem solved.)
So yeah, if you're looking for reliable affiliate program software and you don't want to have to change your website software, shopping cart software, payment processor or any other crap, iDevAffiliate is the right choice for you.
Get it here:
https://techassassin.co/idevaffiliate