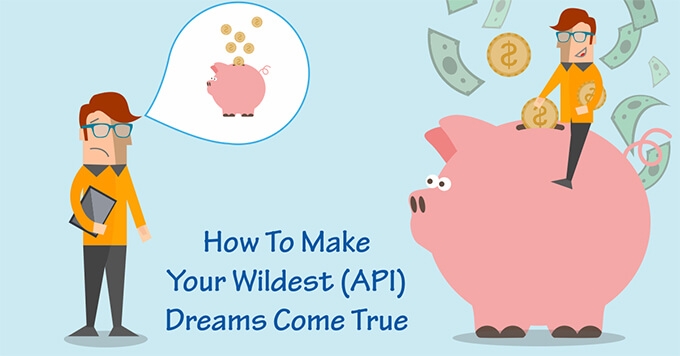 Do you use some service or software that says "API" anywhere on their website?
And would you love to integrate that service with some other service or software that also says "API" somewhere on their website?
Does Zapier not support one of those services? Or worse… neither?
Or do you just wanna save money on those monthly Zaps? (They can add up.)
Then, yes, I can absolutely make your wildest (API) dreams come true.
Making APIs kiss and make little API-babies is my thang. I love doing it, I'm great at it, and I can usually save you a packet of money by doing it for you.
So check the websites of the things you use and if they say "API" somewhere on them and you have a "crazy" dream to make 2 or more of those services make hot, steamy love… then contact me and I'll turn down the lights, turn up the Barry White and make it happen 😉