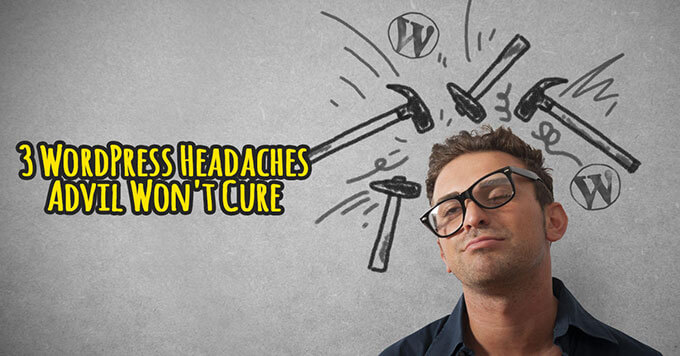 Here Are 3 WordPress Headaches Advil Won't Cure…
You moved your website to a new domain and now you're losing all your traffic and rankings because Google (and your website visitors) can't find what they're looking for. Ouch.

Your website is almost impossible to use on mobile so you're losing leads and sales every day. (Mobile is big. Really, really big.)

Getting hacked because your username is "admin" so now hackers just have to guess your password. (It's way better if they have to guess your username too.)
These aren't simple things to fix…
You need to set up redirects for every page on your website.

You need to have your existing theme re-coded to be mobile responsive.

You need to change your username to something random only WordPress doesn't let you do that.
Advil won't cure these headaches for you but I will. Send me an email to get your cure.