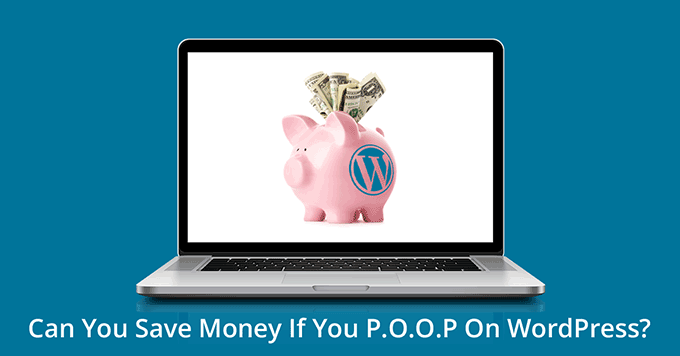 Hey, I'm not being gross and you can absolutely save money if you P.O.O.P on WordPress. As long as you remember what P.O.O.P stands for…
Prefer Once-Off Plugins
You see, if you prefer once-off plugins on WordPress, you can save hundreds of dollars a year. I know a bunch of internet marketers spending $100-$400 a month on software that I only spend $200 on per YEAR!
"It's not how much you make but how much you keep."
It doesn't help if you're making $10k a month if you're spending $9.5k. It's just not good business-sense.
But there's a catch…
WARNING: Beware of plugins that are truly "once-off". You see, when I say "once-off" plugins, I really mean plugins that you pay for every year.
Because plugins that only bill you once are usually just made for a "quick buck" for the owner.
Once they sell you "lifetime" access to the plugin, there's no good reason for them to keep improving the plugin because they can't make more money from you.
So yeah, while you want to save money by paying annually instead of monthly for your plugins, you don't want to be a complete penny-pincher and go for plugins that you only pay once for. Usually that ends badly. Especially with small developers.
Look, there are always exceptions. Some start-ups offer lifetime "once-off" plugins in the beginning to launch their business. They then stop offering the "once-off" pricing and switch to monthly and annual pricing later once they've built a strong customer-base. That's fine because it means they can afford to continue building their business and improving their plugins.
But apart from that, you should totally go for "once-off" (I mean: annual) plugins. By spending more upfront you'll save a ton of money later.
And that's why you should invest in the annual Thrive Themes annual licence. You get all their themes, their landing page creator, their opt-in form builder and everything else they have on offer for a couple of bucks a year. It's a no-brainer.
So if you're still paying too much every month for your landing page builder, opt-in popups and theme, check out Thrive Themes' annual licence today: