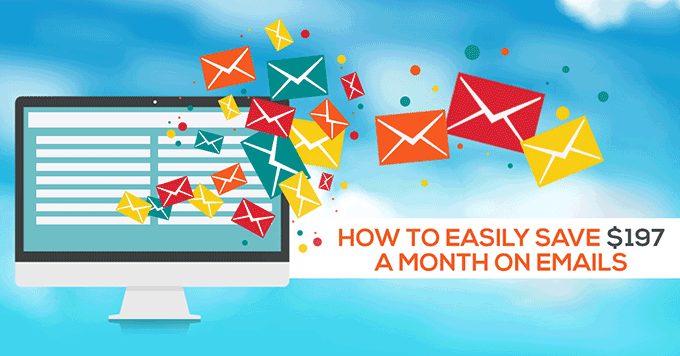 If you're sending a lot of emails, it's probably costing you quite a chunk of change. I'm about to change all that.
A client and friend of mine told me about this self-hosted software called "Sendy". Self-hosted just means you need your own server but you can set this up on a $5 or $10 DigitalOcean server (more on that in a bit) and it'll work just great.
What makes Sendy great for sending cheap broadcast emails (while improving deliverability)?
It integrates with Amazon SES which is an email-sending service that is super-cheap but also awesome at delivering email.
And to give you an idea of how cheap it can be…
Sending 1 email a day to 1,000 people (30,000 emails a month) will cost you $200 a month with MailChimp.
With Amazon SES, it's around $3. Not typo. I'm serious. Three bucks.
Plus! Sendy even does autoresponders. Nothing fancy, just time-based (x minutes, hours, days, weeks, months or years apart.) But they work great. How do I know? Every email I send for this website is sent with Sendy's autoresonder feature.
But there's one little problem with Sendy's autoresponders. They don't work when you "import" subscribers.
If you wanna send broadcast emails to an email list you imported – no problem. Sendy can handle that from day 1.
But if you wanna send autoresponder emails to an email list you imported…
Well that just won't work.
Except if…
You hire me to set it up for you. You see, I've created a little workaround that lets me send autoresponder emails to my imported subscribers. Works great. I've already used it on this website's list.
So if you'd like to save a TON of money on emails and you just need simple, time-based autoresponders, and you've got an existing list you wanna use with Sendy… contact me and I'll set it up for you.
PS: Earlier I said you can host Sendy on a little $5 server and it'll still work great. That's because 1) I know how to set up lean, mean little servers but also 2) Sendy doesn't do any heavy lifting on the server it's on. Once it's time to send those emails, Sendy passes it on to Amazon for the heavy-lifting.
Contact me if you want a lean, mean little Sendy server.