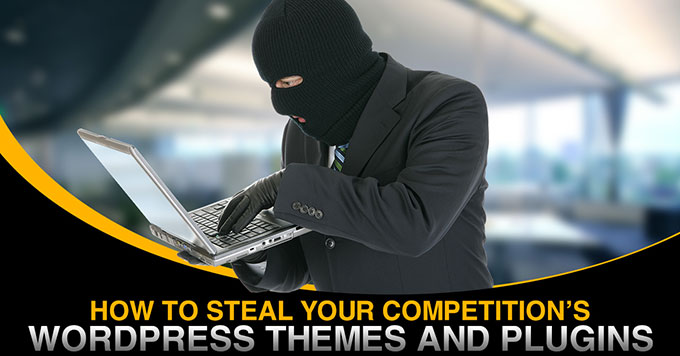 Have you ever seen something cool on a website and wondered, "How did they do that?"
Well here's a really quick & easy way to "steal" from your competition's website.
View the source of a page on their site.
Search through the source (Ctrl-F or Cmd-F) for "wp-".
Look through all the results for things like this:

http://example.com/wp-content/themes/<theme-name>
http://example.com/wp-content/plugins/<plugin-name>
The stuff in angled brackets is what you're looking for. So if you find one that says "wp-content/themes/magazine" then you know that "magazine" is the theme they're using. And if you find one that says "wp-content/plugins/gravityforms" then you know that "gravityforms" is the name of the plugin.
To download that specific theme or plugin, just Google, "Wordpress plugin-name" or "WordPress theme-name". In most cases, you'll find where you can download or buy that theme or plugin.
Now that you know how to do this, even the most complicated and awesome websites on the web become easy to copy. As long as they're using WordPress, chances are that you'll be able to find out how they set up their website and you can copy their setup.
And if you don't want to copy (and outdo) your competition yourself? Email me and I'll do it for ya.